Heesen Yachts in-house welding training a global leader in the field
Welders at Heesen Yachts learn the craft in-house according to the shipyard's accomplished welding training. Over the course of the past 10 years, this in-house course has developed to be one of the best welding courses in the field globally.
Heesen Yachts builds yachts with an exceptionally high level of quality and a great diversity of materials. Next to steel we also process an enormous amount of aluminium in the shipyard in Oss. The requirements of the welding work are exceptionally high, which means excellent craftsmanship is essential.
Excellent mentor
This necessity for nothing but the very best lead to Heesen Yachts establishing the Heesen welding training a decade ago. New colleagues in the Welding Production Department learn the tricks of the trade from Carlos Vrolijk, who has been responsible for the training since its inception. Next to being a front worker, Carlos is also a photo welder, the highest qualification a welder can attain. His comprehensive knowledge of everything about the trade in combination with his skills as a vocational education teacher makes Carlos an excellent mentor, able to transfer his expertise with ease.
Officially licensed
Carlos states: "I started the welding training at Heesen Yachts in 2008. It consists of 20 lessons and four levels in plate and pipe. We learn to weld in BMBE, MIG/MAG and TIG, and with diverse materials: steel, aluminium and stainless steel. It's an officially certified and licensed NIL-degree, which means the degree is also accepted outside the company.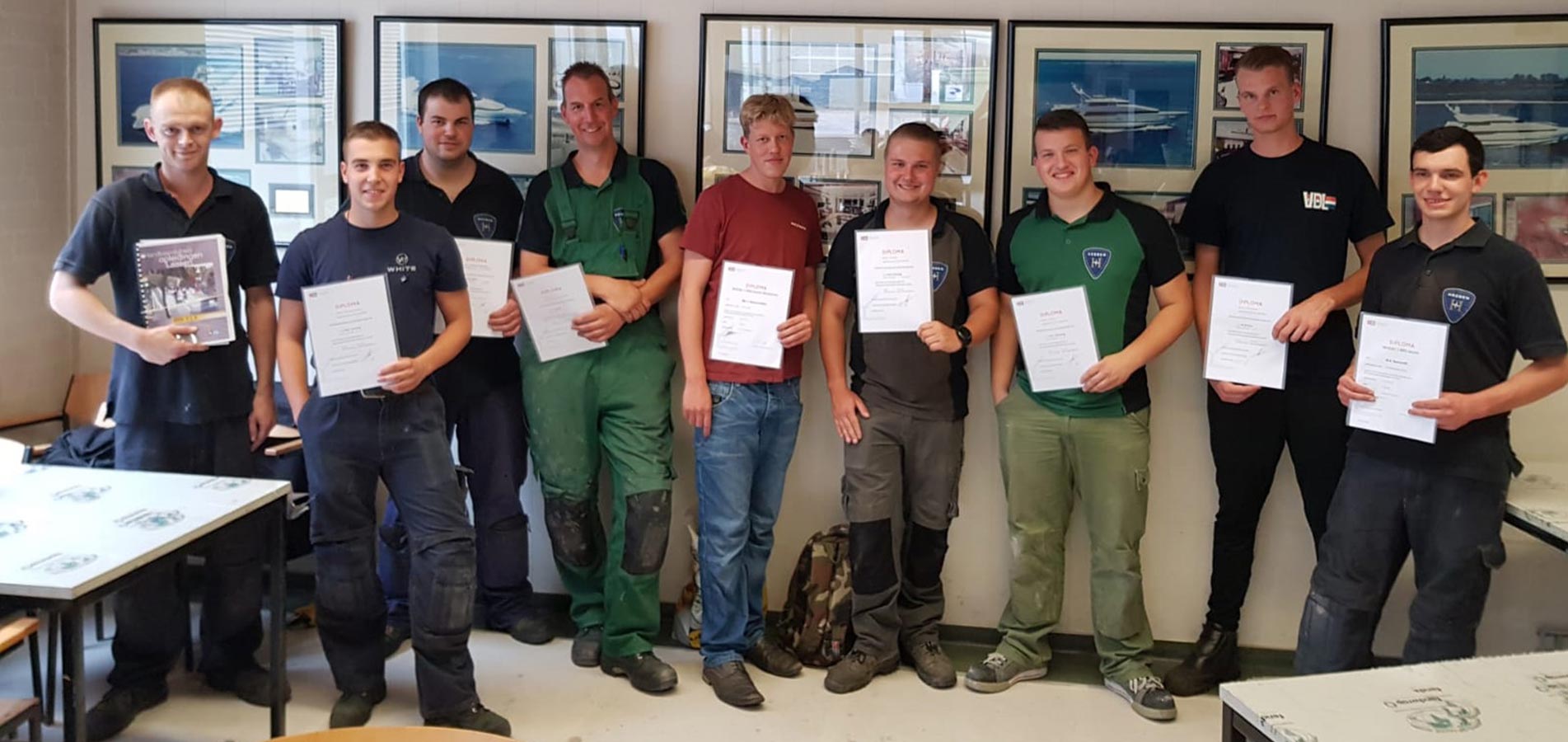 Do you want to become a welder at Heesen or do you want to know more about our welding degree? Contact Linda Keen at careers@hessenyachts.com.
Contact
Heesen Yachts
Rijnstraat 2
5347 KL Oss
The Netherlands